Staff Detail: Hideaki HANEISHI
Profile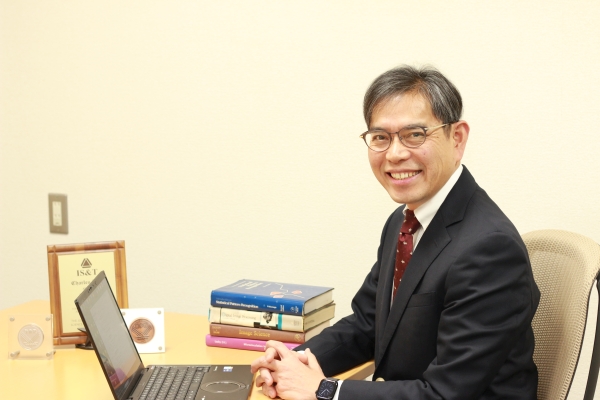 Director
Name:

Hideaki HANEISHI

Title:

Professor 

Degree:

Ph.D. 

Keyword:

Biomedical optics, spectral imege engineering, multimodal medical imaging, medical image analysis, image reconstruction 

E-Mail:

haneishi[at]faculty.chiba-u.jp 
Research Subject
Medical Photonics, Multispectral Image Engineering
We are studying methods for imaging and measurement of micro-structure, components and metabolism in biological body using visible and infrared lights. For example, we measure oxygen saturation of human webbing tissue and blood in micro-circulation, capture the micro-structure of blood vessels using optical coherent tomography, and analyze the characteristics of tumor from Raman spectroscopy.
Multimodal Medical Engineering
In addition to the above-mentioned optical measurement, we integrate information from macroscopic modalities such as MRI and CT to aim the improvement of diagnosis performance.
Medical Image Analysis, Image Reconstruction
We are interested in image reconstruction or image enhancement of some specific features from a limited number of obtained images or low SNR signals using a priori knowledge and studying the methods for image acquisition and image processing for this purpose.
Relation: